Mladen Kovačević • Serbia • 2018 • 63 min.
Mladen Kovačević
Serbia • 2018 • 63 min.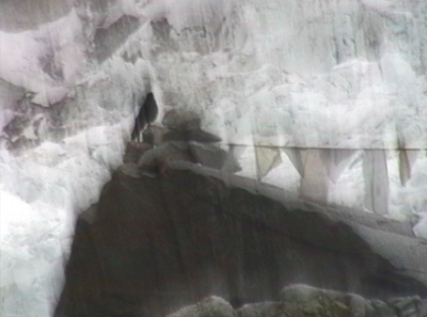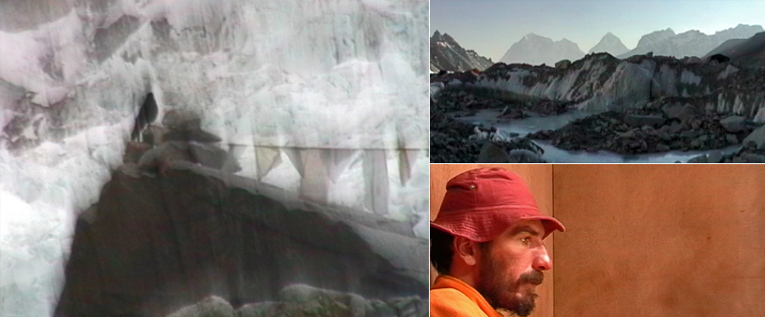 Vintage footage of alien landscapes and mystical mental states, shot by the first Serbian man to climb Mount Everest, is woven with puzzling excerpts from his diary, composing an experimental meditation on a journey to eternal glory, and back to the banality of everyday life; a journey that changed him in ways he never intended.
Special Mention of the Jury. Burning Lights Competition
Visions Du Réel. Switzerland (2018)
Grand Prix
BELDOCS International Documentary Film Festival. Serbia (2018)
Special Mention of the Jury
ZagrebDox International Documentary Film Festival. Croatia (2019)
Special Mention of the Jury
Martovski Festival Balgrade. Serbia (2019)
Best Documentary Film 
IBIZACINEFEST International Independent Film Festival. Spain (2020)
FESTIVALS & ALTERNATIVE SCREENINGS
HotDocs International Documentary Film Festival. Canada (2018)
Sarajevo Film Festival. Bosnia & Herzegovina (2018)
Pančevo Film Festival. Serbia (2018)
Vilnius Documentary Film Festival. Lithuania (2018)
RIDM Montréal. Canada (2018)
IDFA International Documentary Film Festival Amsterdam. Netherlands (2018)
Trento Film Festival. Italy (2019)
Nuovi Mundi Mountain Film Festival. Italy (2019)
L'Alternativa Barcelona Independent Film Festival. Spain (2019)
Sudan Independent Film Festival. Sudan (2020)
Alpin Film Festival. Romania (2020)
Ulju Mountain Film Festival. South Korea (2020)
Thessaloniki Documentary Festival + Beldocs Special Program. Greece (2021)
Docudays UA Int'l Human Rights Documentary Film Festival. Ukraine (2022)
Centre Pompidou | La Cinémathèque du documentaire •  Cycle thématique "À l'aventure!". France (2022)
DIRECTOR
Mladen Kovačević
SCREENWRITER
Mladen Kovačević
EXECUTIVE PRODUCER
Ruth Reid
PRODUCER
Iva Plemić Divjak
CAMERA
Dragan Jaćimović
SOUND DESIGN
Jakov Munižaba
SOUND EFFECTS
Dora Filipović
EDITING
Jelena Maksimović
FESTIVALS & SALES
María Vera (Kino Rebelde)
PRODUCED BY
Horopter Film Production