FOLLOWING THE OBJECT TO ITS LOGICAL BEGINNING
Lynne Sachs • U.S. • 1987 • 9 min.
Lynne Sachs
U.S. • 1987 • 9 min.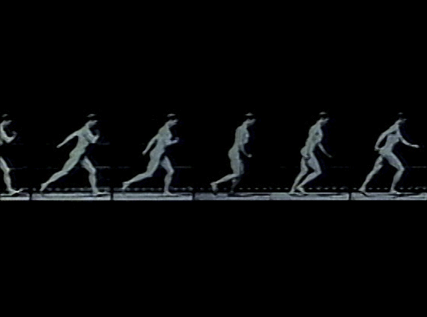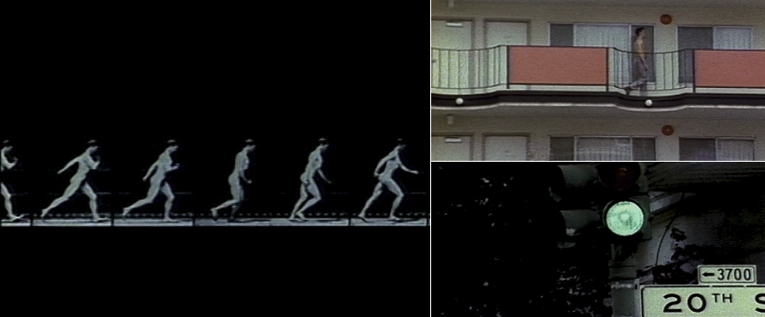 Like an animal in one of Eadweard Muybridge's scientific photo experiments, five undramatic moments in a man's life are observed by a woman. A study in visual obsession and a twist on the notion of the "gaze".
FESTIVALS & ALTERNATIVE SCREENINGS
Whitney Museum of American Art's "American Century". U.S.
MoMI · Museum of the Moving Image, NY. U.S. 
Cámara Lúcida Festival Int'l de Cine Contemporáneo | Mirada Epicentro: Lynne Sachs. Ecuador (2021)
Cork Int'l Film Festival | aemi |  Artist in Focus: Lynne Sachs. Ireland (2021)
Costa Rica International Film Festival | Retrospective: Lynne Sachs. Costa Rica (2022)
A4 | Space for Contemporary Culture, Bratislava • Minizoom Lynne Sachs. Slovenia (2022)
SCREENWRITER
Lynne Sachs
CAST
Matthew Duntemann
Andrew Bell
Beverly Berning
Sri Charter
Randy Frisch
Dan McNamara
Maria Mead
Dana Sachs
Belle