Lynne Sachs & Lizzie Olesker • U.S. • 2018 • 44 min.
Lynne Sachs & Lizzie Olesker
U.S. • 2018 • 44 min.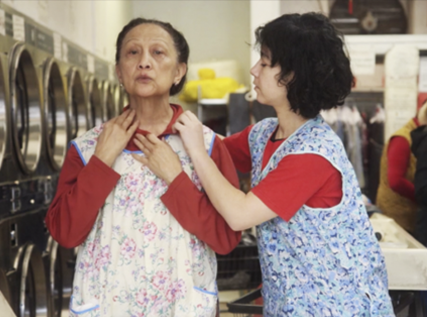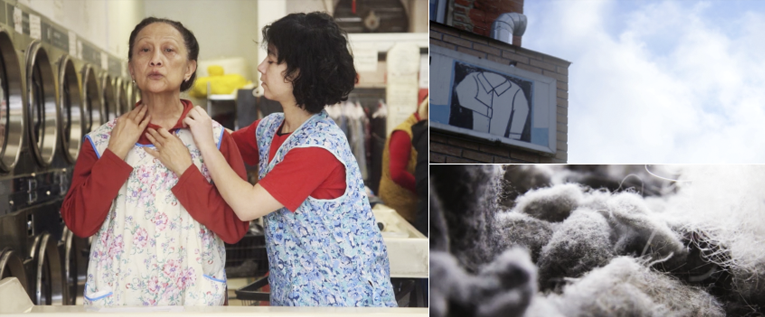 In New York, Sachs & Olesker observes the disappearing public space of the neighborhood laundromat and the continual, intimate labor that happens there. With a title inspired by the 1881 organization of African-American laundresses, the film investigates the intersection of history, underpaid work, immigration, and the sheer math of doing laundry.  Drawing on each other's artistic practices, Sachs and Olesker present a stark yet poetic vision of those whose working lives often go unrecognized, turning a lens onto their hidden stories, which are often overlooked. 
A juxtaposition of narrative and documentary elements creates a dream-like, yet hyper-real portrayal of a day in the life of a laundry worker, both past and present.
Juror's Stellar Award
Black Maria Film Festival. U.S.
Avant-Garde "Departures" Award
Indie Memphis Film Festival. U.S.
Punto de Vista International Documentary Film Festival. Spain
BAMcinemaFest, Brooklyn Academy of Music. U.S.  
Sebastopol Documentary Film Festival. U.S.
Athens Film and Video Festival. U.S.
EDOC Encuentros del Otro Cine. Ecuador
European Media Arts Festival, Osnabrück. Germany
National Gallery of Art, Washington DC. U.S.
Anthology Film Archives, New York. U.S.
Vancouver International Film Festival. Canada
Maine International Film Festival. U.S.
Pacific Film Archive / Berkeley Art Museum. U.S.
National Civil Rights Museum. U.S.
Chicago Underground Film Festival. U.S.