NOTES, IMPRINTS (ON LOVE): PART II, CARMELA
NOTAS, ENCANTACIONES: PARTE II, CARMELA
Alexandra Cuesta • U.S., Ecuador • 2020 • 6 min.
Alexandra Cuesta
U.S., Ecuador • 2020 • 6 min.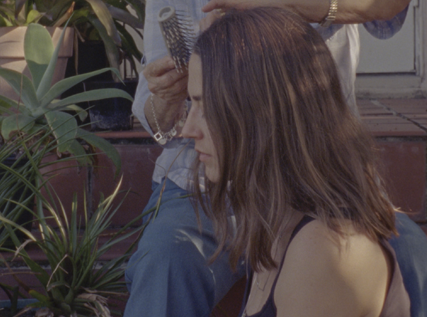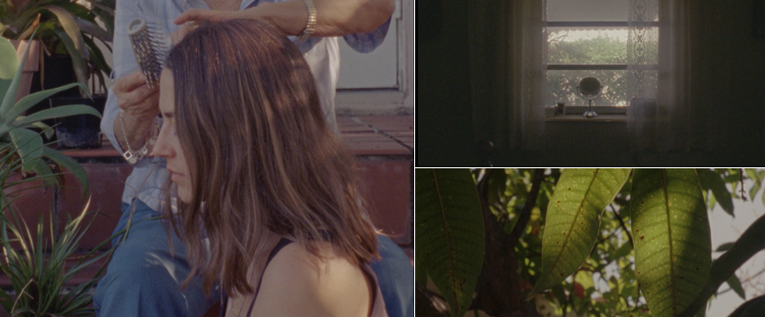 An afternoon exercise piecing together minimal details for safekeeping: my grandmother's garden, her music, recipes for healing and wellbeing.
Shot over a span of three years (2015-2018) in Upstate New York, Chile, Japan, Los Angeles, the California Desert, Miami and Mexico City, this is the second film of a six part 16 mm series, that meditates on love and the act of making.
Best Experimental Short Film Award
Silence is Golden Film Festival. Serbia (2021)
Art of the Real · Lincoln Center. U.S. (Nov. 2020)
Philadelphia Latino Film Festival. U.S. (2021)
Open City Documentary Festival. UK (2021)
Crossroads Film Festival | San Francisco Cinematheque. U.S. (2021)
Black Canvas Contemporary Film Festival. Mexico (2021)
FicValdivia International Film Festival. Chile (2021)
DIRECTOR
Alexandra Cuesta
SCREENWRITER
Alexandra Cuesta
PRODUCER
Alexandra Cuesta
DIRECTOR OF PHOTOGRAPHY
Alexandra Cuesta
SOUND DESIGN
Nicolás Fernández
EDITING
Alexandra Cuesta
LABORATORY
Color Lab
Fotokem
COLOR GRADING & MASTER
Daniel Andrade
Nicolás Andrade
FESTIVALS & SALES
María Vera (Kino Rebelde)