Jo Serfaty • Brazil • 2019 • 94 min.
Jo Serfaty
Brazil • 2019 • 94 min.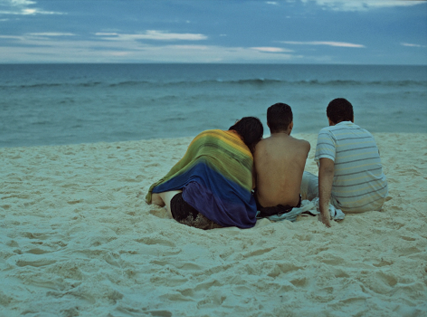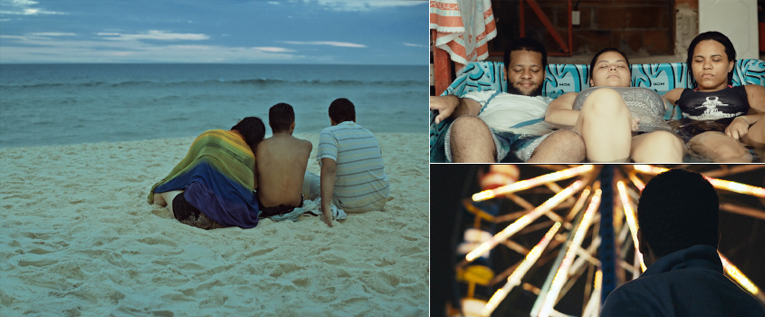 Is the end of the school year, the heat comes, and with it regular power cuts in the suburbs of Rio de Janeiro. Karol, Junior, Ronaldo and Caio have a harsh summer ahead of them.
In a country where living conditions are increasingly precarious, these four young people will faced with the uncertainties of adulthood, invent new ways, perhaps unthinkable, to continue growing and dreaming.
"Helena Ignez Award" to Best Editing
Tiradentes Film Festival. Brazil (2019)
Special Mention
Doclisboa International Film Festival. Portugal (2019)
First Jury Mention
Antofacine International Film Festival. Chile (2019)
Honorific Mention
Brasilia Film Festival. Brazil (2019)
Honorific Mention
Janela do Recife International Film Festival. Brazil (2019)
Young Critics Special Mention
Mar del Plata International Film Festival. Argentina (2019)
Best International Feature Film
L'Alternativa Barcelona Independent Film Festival. Spain (2020)
Best International Feature Film
Transcinema International Film Festival. Peru (2020-2021)
FESTIVALS & ALTERNATIVE SCREENINGS
Olhar de Cinema, Curitiba International Film Festival. Brazil (2019)
Forumdoc.bh Documentary Film Festival Belo Horizonte. Brazil (2019)
Cinema Esquema Novo. Brazil (2019)
Mix Brasil LGBT Film Festival. Brazil (2019)
Panorama Coisa de Cinema. Brazil (2019)
Havana Film Festival. Cuba (2019)
Göteborg Film Festival. Sweden (2020)
Neighboring Scenes: New Latin American Cinema. U.S. (2020)
DocMontevideo. Uruguay (2020)
Moscow International Documentary Film Festival DOKer. Russia (2020)
FIDBA Buenos Aires International Documentary Film Festival. Argentina (2020)
Filmfest Hamburg. Germany (2020)
Festival Brésil en Mouvements. France (2020)
DocsValparaíso International Documentary Film Festival. Chile (2020)
Black Canvas Contemporary Film Festival. Mexico (2020)
FICVIÑA, Viña del Mar International Film Festival. Chile (2020)
DocumentaMadrid International Documentary Film Festival. Spain (2020)
FICA Festival Internacional de Cine del Azuay. Ecuador (2022)
Travessias Brazilian Film Festival. United States (2022)
PREÁMBULO Centro de Cine • Ciclo "Cine y… crecer". Costa Rica (2022)
DIRECTOR
Jo Serfaty
SCREENWRITERS
Jo Serfaty
Isaac Pipano
Ricardo Flogliatto
PRODUCER
Fagulha Filmes
PRODUCER MANAGMENT
Julia Motta
DIRECTOR OF PHOTOGRAPHY
Pedro Pipano
SOUND DESIGN
Guilherme Farkas
EDITING
Cristina Amaral
COLOR GRADING
Zumbi Post
PRODUCED BY
Fagulha Filmes
FESTIVALS & SALES
María Vera (Kino Rebelde)