TIE YOUR PLOUGH TO A STAR
ATA TU ARADO A UNA ESTRELLA
Carmen Guarini • Argentina • 2017 • 80 min.
Carmen Guarini
Argentina • 2017 • 80 min.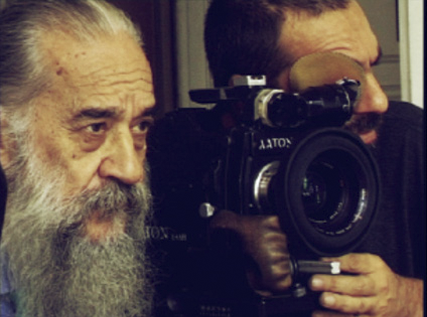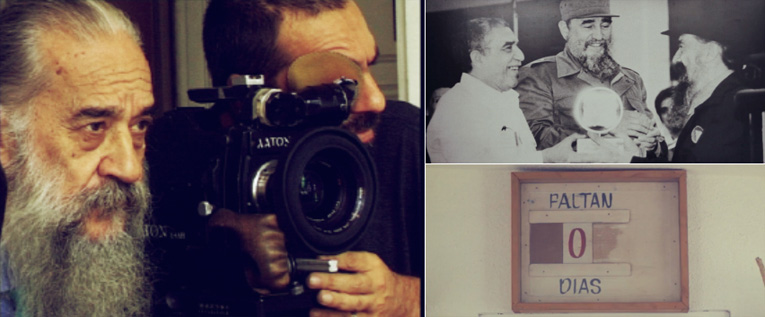 In 1997, the Argentinian filmmaker Fernando Birri returns to his country to shoot a documentary about the 30th anniversary of Che Guevara's death and the relevance of utopias at that time. Carmen Guarini decided to shoot those moments. That rough cut of the film was hidden for twenty years in a fragile VHS; these images become alive today and shed light on the validity of this poet and master of Latin American cinema, who is 92 years old and is still resisting to abandon his own utopias.
Best Documentary Feature & Best Director
FICViña, Viña del Mar International Film Festival. Chile (2018)
Best Director
Latino and Iberian Film Festival at Yale. United States (2021)
FESTIVALS & ALTERNATIVE SCREENINGS
Mar del Plata International Film Festival. Argentina (2017)
Havana Film Festival. Cuba (2017)
Punta del Este International Film Festival. Uruguay (2018)
FICCI Cartagena de Indias International Film Festival. Colombia (2018)
Havana New York Film Festival. U.S. (2018)
It's All True, International Documentary Film Festival. Brazil (2018)
Málaga Film Festival. Spain (2018)
DocumentaMadrid, Int'l Documentary Film Festival. Spain (2018)
EDOC, International Documentary Film Festival. Ecuador (2018)
DocMontevideo. Uruguay (2018)
Pesaro International Film Festival of New Cinema. Italy (2018)
Encuentros Cinematográficos Cámara Lúcida. Ecuador (2018)
Pukañawi, International Human Rights Film Festival. Bolivia (2018)
Lima Film Festival. Peru (2018)
Lucania Film Festival. Italy (2018)
FESAALP, Latin American Film Festival. Argentina (2018)
FICCALI, Cali International Film Festival. Colombia (2018)
FIDOCS, Santiago Int'l Documentary Film Festival. Chile (2018)
D'Amiens International Film Festival. France (2018)
MIRA, Latin American Independent Film Festival. Germany (2018)
Márgenes Film Festival. Spain (2018)
Cineuropa, Santiago de Compostela Film Festival. Spain (2018)
Trieste Latin American Film Festival. Italy (2018)
Atlantidoc, International Documentary Film Festival. Uruguay (2018)
FICIC, Cosquín International Independent Film Festival. Argentina (2019)
FICiP Festival Internacional de Cine Político. Argentina (2019)
FICMA Feria Internacional de Cine de Manizales. Colombia (2020)
FEMCINE Women Film Festival. Chile (2020)
CINEFEST PY Festival Internacional de Cine. Paraguay (2020)
DIRECTOR
Carmen Guarini
SCREENWRITER
Carmen Guarini
PRODUCTION DIRECTOR
Marcelo Céspedes
HEAD OF PRODUCTION
Marina Gutiérrez de Angelis
DIRECTOR OF PHOTOGRAPHY
Martín Gamaler
EDITING
Carmen Guarini
CONSULTANT EDITOR
Martín Céspedes
ORIGINAL SOUNDTRACK
Gustavo Pomeranec
POST PRODUCTION OF AUDIO
Adrián Rodríguez
GRAPHIC DESIGN
Antonella Fraccaro
POSTER PHOTOGRAPHY
Nicolás Ordóñez
Román Lechapelier
INTERVIEWED
Eduardo Galeano
Ernesto Sábato
Osvaldo Bayer
León Ferrari
Tanya Valette
Teresa Díaz
Carmen Pappio Birri
FESTIVALS
María Vera (Kino Rebelde)
PRODUCED BY
El Desencanto Films