Lynne Sachs • U.S. • 2013 • 63 min.
Lynne Sachs
U.S. • 2013 • 63 min.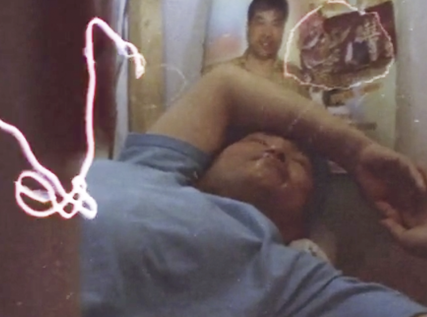 Immigrant residents of a "shift-bed" apartment in the heart of New York City's Chinatown share their stories of personal and political upheaval. As the bed transforms into a stage, the film reveals the collective history of the Chinese in the United States through conversations, autobiographical monologues, and theatrical movement pieces. Shot in the kitchens, bedrooms, wedding halls, cafés, and mahjong parlors of Chinatown, this provocative hybrid documentary addresses issues of privacy, intimacy, and urban life.
Best Experimental Film
Micheal Moore's Traverse City Film Festival. U.S.
Best Feature Documentary
San Diego Asian American Film Festival. U.S.
FESTIVALS & ALTERNATIVE SCREENINGS
MoMA Doc Fortnight. U.S.
Ann Arbor Film Festival. U.S.
Athens Film Festival. U.S.
Workers Unite Film Festival. U.S.
Brecht Forum, New York City. U.S.
Images Film and Video Festival. Canada
BorDocs Tijuana Forum Documental. Mexico
University of California. U.S.
Pacific Film Archive. U.S.
Vancouver Film Festival. Canada
New Orleans Film Festival. U.S.
Center for History, Media & Culture/ Asian Studies, New York University. U.S.
Roy & Edna Disney / CalArts Theatre. U.S.
Lynne Sachs Retrospective · Sheffield Doc/Fest. UK (2020)
Lynne Sachs Retrospective · Museum of the Moving Image. U.S. (2021)