Lynne Sachs • U.S. • 1997 • 35 min.
Lynne Sachs
U.S. • 1997 • 35 min.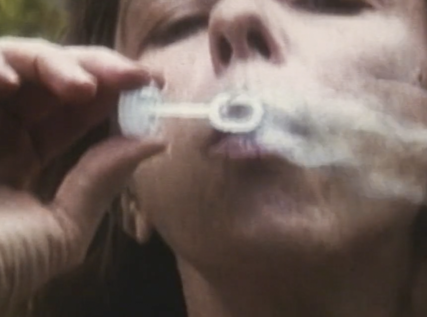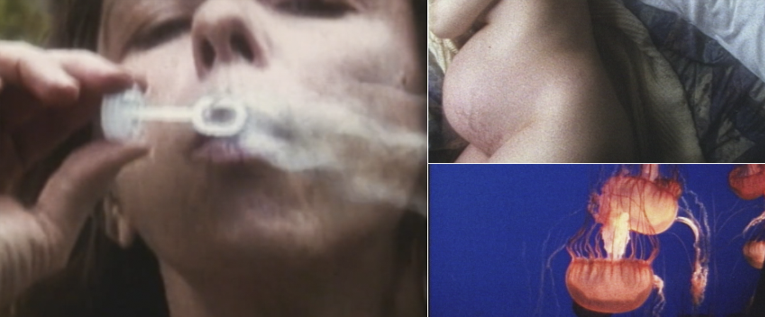 In a lively mix of off-beat narrative, collage and memoir, A Biography of Lilith updates the creation myth by telling the story of the first woman and for some, the first feminist.  Lilith's betrayal by Adam in Eden and subsequent vow of revenge is recast as a modern tale with present-day Lilith (Cherie Wallace) musing on a life that has included giving up a baby for adoption and work as a bar dancer.  Interweaving mystical texts from Jewish folklore with interviews, music and poetry, Sachs reclaims this cabalistic parable to frame her own role as a mother.
FESTIVALS & ALTERNATIVE SCREENINGS
Pacific Film Archive. U.S.
San Francisco Cinematheque. U.S.
Women in the Director's Chair Film Festival. U.S.
Ann Arbor Film Festival. U.S.
Onion City Film Festival, Chicago. U.S.
Humboldt Film Festival. U.S.
Big Muddy Film Festival. U.S.
Anthology Film Archive, NY. U.S.
Fordham University. U.S.
University of Maryland. U.S.
California College of Arts and Crafts. U.S.
Maryland Institute of Art. U.S.
University of South Florida. U.S.
Millennium Film Workshop, NY. U.S.
Madcat Women's Film Festival. U.S.
International Short Film Festival Oberhausen | Profile programme: Lynne Sachs • Curated by Cíntia Gil. Germany (2023)
PRODUCER
Lynne Sachs
MUSIC
Pamela Z