Julia Naidin • Brazil• 2021 • 15 min.
Julia Naidin
Brazil• 2021 • 15 min.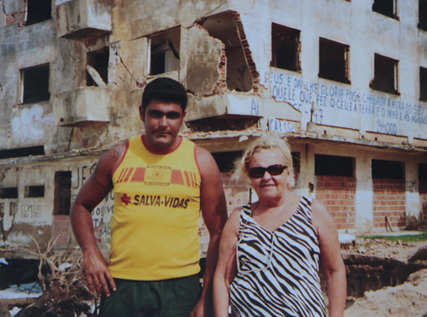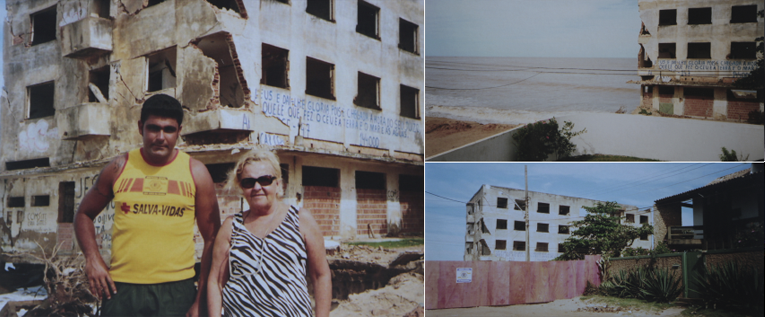 As an exercise of resistance, Sônia follows the process of destruction caused by the sea, which day by day, advances into the beach and approaches her home. She makes daily records of this process and through them builds an emotional bond, a solitary prose that challenges the final tragedy.
"Acari Passos" Award for Best Short Film
FICA Festival Internacional de Cinema e Vídeo Ambiental. Brazil (2022)
Best Short Film
FICE Ensenada Film Festival. Argentina (2023)
FESTIVALS & ALTERNATIVE SCREENINGS
CinemAmbiente Environmental Film Festival. Italy (2021)
Cine Ceará Festival de Cine Iberoamericano. Brazil (2021)
Izmir International Women Filmmakers Festival. Turkey (2022)
Filministes Festival de Cinéma Féministe. Canada (2022)
Encounters South African International Documentary Festival. South Africa (2022)
Euganea Film Festival. Italy (2022)
Ecofalante Environmental Film Festival. Brazil (2022)
EASA European Association of Social Anthropologists • Biennial Conference. Ireland (2022)
Sinédoque Festival Nacional de Documentários Curtos. Brazil (2022)
RAI Film Festival. UK (2023)
Festival de Cine de Áncash. Peru (2023)
EUREKA Festival Universitario de Cine. Colombia (2023)
DIRECTOR
Julia Naidin
SCREENWRITER
Julia Naidin
PRODUCER
Julia Naidin
Fernando Codeço
DIRECTOR OF PHOTOGRAPHY
Julia Naidin
SOUND
Julia Naidin
EDITING
Filipe Codeço
ARCHIVE REASERCH
Julia Naidin
Fernando Codeço
ARCHIVE IMAGES
Sônia Ferreira
FESTIVALS & SALES  
María Vera (Kino Rebelde)