Lynne Sachs • U.S. • 2014 • 6 min.
Lynne Sachs
U.S. • 2014 • 6 min.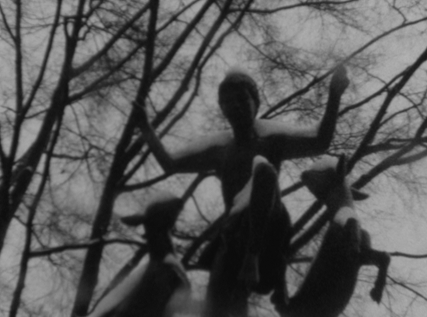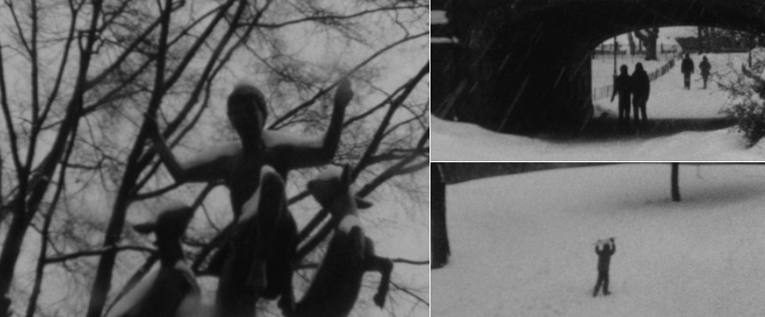 Lynne Sachs spends a snowy, winter morning in New York City's Central Park shooting film in the snow. The stark black lines of the trees against the whiteness creates the sensation of a painter's chiaroscuro, or a monochromatic tableau-vivant. When she holds her Super 8mm camera, she sees these graphic explosions of dark and light.
Grand Prize of the City of Oberhausen
Oberhausen Film Festival. Germany
Jury's Choice Award
Black Maria Film Festival. U.S.
FESTIVALS & ALTERNATIVE SCREENINGS
Cork Int'l Film Festival | aemi |  Artist in Focus: Lynne Sachs. Ireland (2021)
SCREENWRITER
Lynne Sachs

MUSIC
Stephen Vitiello + Molly Berg