Mike Hoolboom • Canada • 2020 • 63 min.
Mike Hoolboom
Canada • 2020 • 63 min.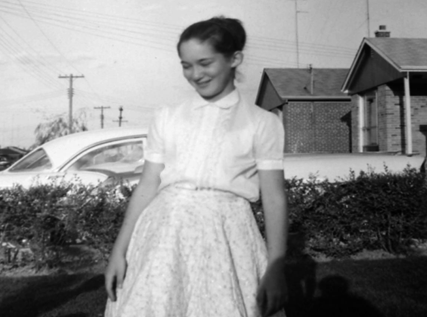 Radical feminist, street fighter, practical dreamer. This lyrical doc, shot in super 8, recounts Judy Rebick's pivotal role in securing women's rights over their own bodies in Canada. She lays out the key tenets of second wave feminism, even as a family time bomb threatens. The film closes with a harrowingly personal account of a divided self, and a startling embrace of mental illness as creativity.
Grand Prix National Competition
Festival du Nouveau Cinéma. Canada (2020)
Best of the Festival 
United States Super 8 Film and DV Festival. U.S. (2021)
Human Rights Award
Scottish Mental Health Arts Festival. UK (2021)
Equality Award
Peloponnisos International Documentary Festival. Greece (2021)
Special Jury Mention for Women in Leadership
Beirut International Women Film Festival. Lebanon (2021)
IFFR International Film Festival Rotterdam. Netherlands (2020)
Hot Docs Canadian International Documentary Film Festival. Canada (2020)
Sheffield Doc/Fest. UK (2020)
MUTA Festival Internacional de Apropiación Audiovisual. Peru (2020)
IHRFFA International Human Rights Film Festival. Albania (2020)
ITGWO, Into The Great Wide Open Festival. Netherlands (2020)
IndieCork Film Festival. Ireland (2020)
Rendezvous With Madness Film Festival. Canada (2020)
ULTRAcinema. Mexico (2020)
Cámara Lúcida · Encuentros Cinematográficos. Ecuador (2020)
Athens Ethnographic Film Festival. Greece (2020)
Queer Lisboa, International Film Festival. Portugal (2020)
Tacoma Film Festival. U.S. (2020)
Festival dei Popoli International Documentary Film Festival. Italy (2020)
Festival Film Dokumenter. Indonesia (2020)
Art Gallery of Hamilton. Canada (2021)
ReFrame Film Festival. Canada (2021)
The Cinematheque, Vancouver. Canada (2021)
Punto de Vista International Documentary Film Festival. Spain (2021)
DOK.fest München. Germany (2021)
Sicilia Queer Film Festival. Italy (2021)
ZagrebDox International Documentary Film Festival. Croatia (2021)
AL ESTE Film Festival. Peru + Bolivia (2021)
Modern Fuel Artist Run Centre | Kingston. Canada (2021)
Unlimited Hope Film Festival. Germany (2021)
DIRECTOR
Mike Hoolboom
SCREENWRITER
Mike Hoolboom
PRODUCER
Mike Hoolboom
DIRECTOR OF PHOTOGRAPHY
Mike Hoolboom
ADDITIONAL CAMERA
Nicholas Kovats
Emma O'Brien
John Price
Aaron Rotenberg
SOUND
Mike Hoolboom
EDITING
Mike Hoolboom
FESTIVALS & SALES
María Vera (Kino Rebelde)