Lynne Sachs with and for Barbara Hammer • U.S. • 2019 • 14 min.
Lynne Sachs with and for Barbara Hammer
U.S. • 2019 • 14 min.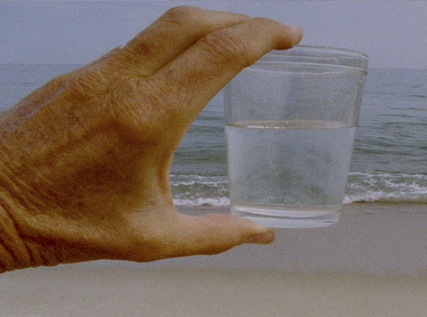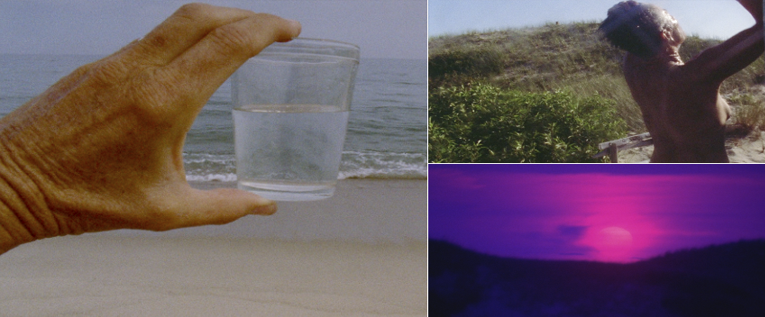 In 1998, filmmaker Barbara Hammer had an artist residency in a shack without running water or electricity. While there, she shot film, recorded sounds and kept a journal.  In 2018, Barbara began her own process of dying by revisiting her personal archive. She gave all of her images, sounds and writing from the residency to filmmaker Lynne Sachs and invited her to make a film with the material.  Through her own filmmaking, Lynne explores Barbara's experience of solitude. She places text on the screen as a confrontation with a somatic cinema that brings us all together in multiple spaces and times.
Grand Prize of the City of Oberhausen
International Short Film Festival Oberhausen. Germany (2021)
Jury's Choice Award
Black Maria Film Festival. U.S.
LUX & Club des Femmes. UK
Curtas BH Belo Horizonte International Short Film Festival. Brazil
National Gallery of Art, Washington DC. U.S.
Doclisboa International Film Festival. Portugal
Museo de Arte Moderno Buenos Aires. Argentina
MUTA, International Audio Visual Appropriation Festival. Peru
Wexner Center for the Arts. U.S.
Big Sky Documentary Film Festival. U.S.
MoMA Doc Fortnight. U.S.
MiradasDoc Festival. Spain
Punto de Vista Documentary Film Festival. Spain
Courtisane Film Festival. Belgium
Edinburgh International Film Festival. UK
Iowa City International Documentary Festival. U.S.
Maryland Film Festival. U.S.
DokuFest International Documentary and Short Film Festival. Kosovo
aGLIFF All Genders, Lifestyles, and Identities Film Festival. U.S.
Kaleidoskop One-Month Outdoor Projection, Vienna. Austria.
Sydney Underground Film Festival. Australia
Woodstock Film Festival. U.S.
Vancouver International Film Festival. Canada
White Frame Gallery, Basel. Switzerland
Cámara Lúcida · Encuentros Cinematográficos. Ecuador
Curtocircuíto International Film Festival. Spain
Indie Cork Film Festival. Ireland
Azkuna Zentroa Bilbao. Spain (2021)
AEMI / A Year in Review Program. Ireland (2021)
Image Forum Tokyo / Special Program about Barbara Hammer. Japan (2021)
PRODUCER
Lynne Sachs

CINEMATOGRAPHY
Barbara Hammer
EDITING
Lynne Sachs