Sol Miraglia & Hugo Manso • Argentina • 2018 • 72 min.
Sol Miraglia & Hugo Manso
Argentina • 2018 • 72 min.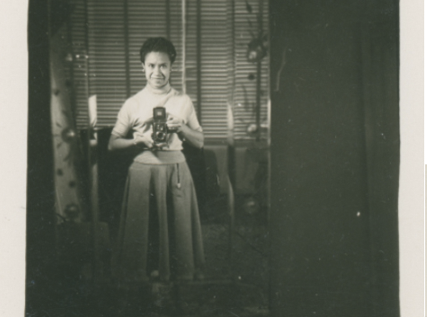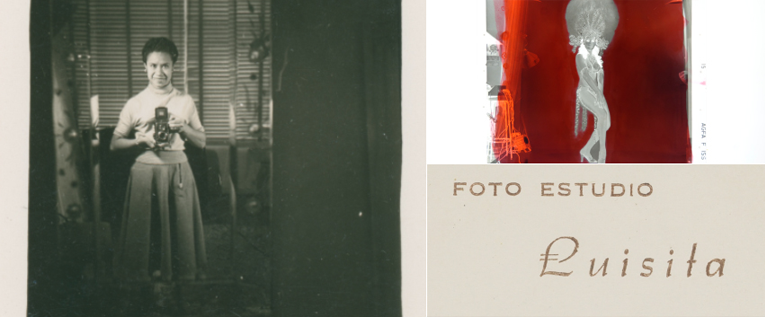 Located in a flat in the famous Corrientes Avenue in Buenos Aires, for more than 30 years "Luisita Photo Studio" portrayed hundreds of celebrities of the Argentinian show business.
Starting in the 60's, Luisita -the shy and sensitive woman behind the camera- found the way to position herself in a field of art dominated by men. Together with her two inseparable sisters, they performed a great labor of craft work that -although shadowed by technology- today has a new meaning.
More than 25,000 unpublished photos from the Argentinian pop culture open up in front of our eyes, and, together with them, the Escarria sisters spirit that remains intact.
Audience Award
BAFICI, Buenos Aires Int'l Independent Film Festival. Argentina (2018)
Audience Award & Special Mention for Best Directors
FECILBBA, Bahía Blanca Independent Film Festival. Argentina (2018)
Best First Film Award
FICSUR International Film Festival. Argentina (2019)
Best Cinematography
Brooklyn Film Festival. U.S. (2019)
Best Documentary Award
Raíces Festival de Cine de Chivilcoy. Argentina (2019)
Best Film Award
Vecine, Festival de Cine de Villa Crespo. Argentina (2019)
FESTIVALS & ALTERNATIVE SCREENINGS
FIDBA, Buenos Aires Int'l Documentary Film Festival. Argentina (2018)
Tucumán Latin American Film Festival. Argentina (2018)
Havana Film Festival. Cuba (2018)
Oaxaca / Caravan "Between Women Filmmakers" by Cairo Women IFF. Mexico (2019)
Cinélatino Rencontres de Toulouse. France (2019)
Talento Emergente. Mexico (2019)
Philadelphia Latino Film Festival. U.S. (2020)
DIRECTORS
Sol Miraglia
Hugo Manso
SCREENWRITER
Hugo Manso
PRODUCERS
Mercedes Arias
Santiago Ligier
DIRECTOR OF PHOTOGRAPHY
Sol Miraglia
CAMERA
Sol Miraglia
Camila López Pozner
Javier Arcaro
EDITING
Celeste Contratti
ORIGINAL SOUNDTRACK
Guillermo Guareschi
VFX
Mariano Santilli
COLOR
Zebra Films
ART DESIGN
Boogieman Media
FESTIVALS & SALES
María Vera (Kino Rebelde)
PRODUCED BY
Yaguareté Cine