Andrea Testa • Argentina • 2019 • 66 min.
Andrea Testa
Argentina • 2019 • 66 min.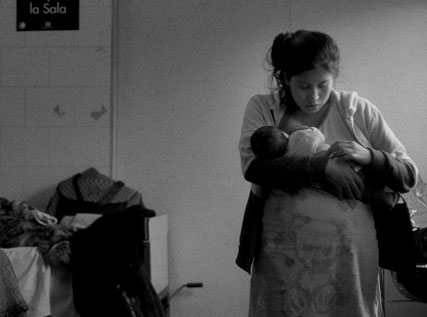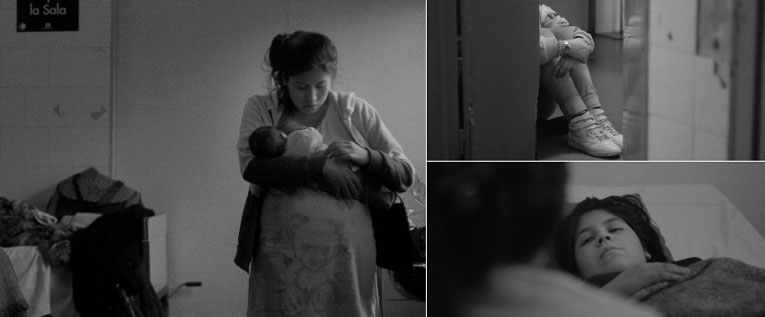 In the consulting rooms of a public hospital in Argentina, social workers dialogue with pregnant young girls, woman who has just given birth or ones that are hospitalized due to unsafe abortions.
Coming from the environment of extreme poverty and vulnerability, many of them are victims of gender violence. Hence their pregnancies discourage them even more to imagine a hopeful present or future.
"Mother-Child" reflects the desires, tensions and fears around forced maternity and clandestine abortion.
Special Mention for Mid-Length Documentary
IDFA Int'l Documentary Film Festival Amsterdam. Netherlands (2019)
Best Mid-Length Documentary 
Hot Docs Canadian International Documentary Film Festival. Canada (2020)
Best International Documentary
Doqumenta, Querétaro Film Festival. Mexico (2020)
Best International Youth Feature
FicValdivia International Film Festival. Chile (2020)
Best Documentary Script
Argentores, Sociedad General de Autores. Argentina (2021)
Best Documentary Film
Premios Cóndor. Argentina (2021)

FESTIVALS & ALTERNATIVE SCREENINGS
Göteborg Film Festival. Sweden (2020)
IBAFF Murcia International Film Festival. Spain (2020)
Costa Rica International Film Festival. Costa Rica (2020)
Thessaloniki International Documentary Film Festival. Greece (2020)
Barcelona International Women's Film Festival. Spain (2020)
Sheffield Doc/Fest. UK (2020)
DocMontevideo. Uruguay (2020)
Gimli Film Festival. Canada (2020)
Women's World Film Festival. Germany (2020)
EDOC Encuentros del Otro Cine. Ecuador (2020)
Hong Kong International Documentary Festival. Hong Kong (2020)
RIDM International Documentary Film Festival Montréal. Canada (2020)
Cabíria Festival · Mulheres & Audiovisual. Brazil (2020) 
Muestra de cine creado por mujeres "El Sueño de Alicia". Honduras (2020)
Cinema Vérité International Documentary Film Festival. Iran (2020)
Transcinema International Film Festival. Peru (2020-2021)
Peloponnisos International Documentary Festival. Greece (2021)
Filministes Festival de Cinéma Féministe. Canada (2021)
Human Rights Human Wrongs Documentary Film Festival. Norway (2021)
Red de Salas. Chile (2021)
Filmhuis Cavia, Amsterdam. Netherlands (2021)
VoxFeminae Film Festival. Croatia (2021)
Philadelphia Latino Film Festival. United States (2021)
FICVIÑA, Viña del Mar International Film Festival. Chile (2021)
Nuremberg International Human Rights Film Festival. Germany (2021)
HER Docs Film Festival. Poland (2021)
Women Make Waves International Film Festival. Taiwan (2021)
PREÁMBULO Centro de Cine. Costa Rica (2022)
Exhibition "YOYI! Care, Repair, Heal" by Revolverkino | Gropius Bau, Berlin. Germany (2022)
DIRECTOR
Andrea Testa
SCREENWRITERS
Andrea Testa
Francisco Márquez
PRODUCERS
Luciana Piantanida
Andrea Perner
Francisco Márquez
CO-PRODUCERS
Insomnia Films
Colectivo Hombre Nuevo
DIRECTOR OF PHOTOGRAPHY
Gustavo Schiaffino
SOUND DESIGNER
Abel Tortorelli
EDITING
Lorena Moriconi
REASERCHERS
Andrea Perner
Gloria Viedma
FESTIVALS & SALES
María Vera (Kino Rebelde)
PRODUCED BY
Pensar con las Manos