SILENCE IS A FALLING BODY
EL SILENCIO ES UN CUERPO QUE CAE
Agustina Comedi • Argentina • 2017 • 75 min.
Agustina Comedi
Argentina • 2017 • 75 min.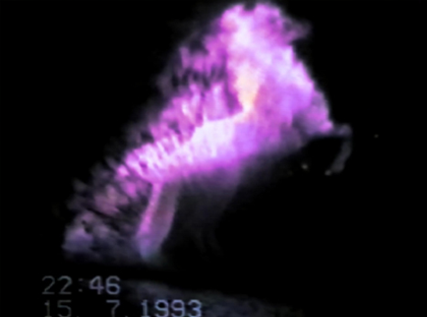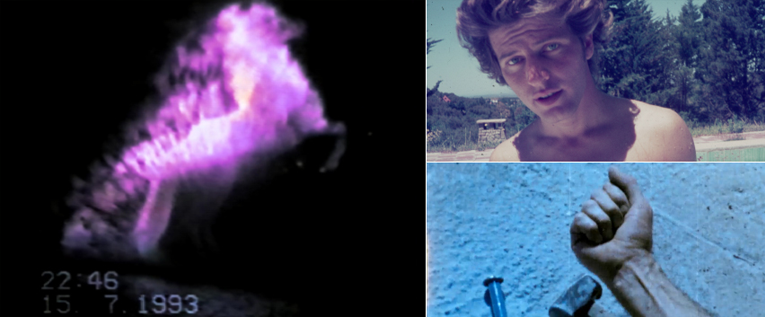 Jaime recorded everything, even his own death. From him, her daughter received more than one hundred hours of home videos and many uncertainties. Because as many people of his generation, Jaime was a clandestine person. But in his case, probably two times clandestine.
The images recorded by Jaime, resignify to give place to questions around desire, sexuality, family and freedom. "Silence is a Falling Body" is the trip to a intimate and filial past, but also to a political one.
Special Mention, Human Rights Competition
BAFICI, Buenos Aires Int'l Independent Film Festival. Argentina (2018)
Best Long Feature
FICIC, Cosquín Int'l Independent Film Festival. Argentina (2018)
Palermo Pride Award
Sicilia Queer Film Fest. Italy (2018)
Best Feature Film
General Pico National Film Festival. Argentina (2018)
Best Documentary Feature
Lima Film Festival. Peru (2018)
Best Feature Film
VoxFeminae Festival. Croatia (2018)
Best Feature Film
Tandil Cine, Argentinian Film Festival. Argentina (2018)
Best Feature Film
DocsBarcelona Valparaíso. Chile (2018)
Best Feature Film, National Competition
Asterisco, International LGBTQ Film Festival. Argentina (2018)
First Film Prize
Jean Rouch International Film Festival. France (2018)
Best International Feature Film
L'Alternativa Barcelona Independent Film Festival. Spain (2018)
Best Feature Film, 'Nuevos Lenguajes' Competition
Antofacine, International Film Festival. Chile (2018)
Best Documentary Feature
El Lugar sin Límites, LGBT Film Festival. Ecuador (2018)
Best Documentary Feature
Under Our Skin, Human Rights Film Festival. Bolivia (2018)
Jury Special Mention, DOK Section
Bilbao International LGBTQ Film and Performing Arts Festival. Spain (2019)
Special Mention
FIPRESCI, International Federation of Film Critics. Argentina (2019)
Best Documentary Feature
Premios Cóndor. Argentina (2019)
FESTIVALS & ALTERNATIVE SCREENINGS
IDFA, Int'l Documentary Film Festival Amsterdam. ‎Netherlands (2017)
Cinélatino Rencontres de Toulouse. France (2018)
EDOC, Encuentros del Otro Cine. Ecuador (2018)
Brooklyn Film Festival. U.S. (2018)
Encuentros Cinematográficos Cámara Lúcida. Ecuador (2018)
Filmfest Hamburg. Germany (2018)
MIDBO, International Documentary Film Festival. Colombia (2018)
FestiFreak, International Independent Film Festival. Argentina (2018)
FICViña, Viña del Mar International Film Festival. Chile (2018)
Frontera-Sur, Festival Internacional de Cine de No Ficción. Chile (2018)
FICCALI, Cali International Film Festival. Colombia (2018)
Document International Human Rights Documentary Film Festival. UK (2018)
Chéries-Chéris, Festival du Film LGBTQI+. France (2018)
Festival Film Dokumenter. Indonesia (2018)
Corriente, Encuentro Latinoamericano de Cine de No Ficción. Peru (2018)
This Human World, Int'l Human Rights Film Festival. Austria (2018)
International Queer & Migrant Film Festival. Netherlands (2018)
Novos Cinemas de Pontevedra International Film Festival. Spain (2018)
Havana Film Festival. Cuba (2018)
Ibiza Cine Fest, Int'l Independent Film Festival. Spain (2019)
One World, Human Rights Film Festival. Romania (2019)
World Film Festival. Estonia (2019)
Mawjoudin Queer Film Festival. Tunisia (2019)
Costa Rica International Film Festival. (2019)
Festival de Cine LGBTIQ Centro Niemeyer. Spain (2019)
Cine Las Américas, International Film Festival. U.S. (2019)
International Film Festival of Kerala. India (2019)
Thessaloniki Queer Arts Festival. Greece (2019)
Gimli International Film Festival. Canada (2019)
Bangalore Queer Film Festival. India (2019)
PANORAMICA, Stockholm Latin American Film Festival. Sweden (2019)
Queer Lisboa, Festival Internacional de Cinema Queer. Portugal (2019)
Everybody's Perfect LGBTQ Film Festival. Switzerland (2019)
San Francisco Transgender Film Festival. U.S. (2020)
DIALOGUES Calcutta International LGBTQ+ Film and Video Festival. India (2020) 
Asterisco, International LGBTQ Film Festival. Argentina (2020)
Fringe! Queer Film Fest. UK (2020)
RIZOMA Festival. Spain (2020)
Kreivės Vilnius Queer Festival. Lithuania (2020)
Foco: Eskolatik · Tabakalera | Silence Is a Falling Body + Playback. Spain (2020)
Museo Nacional Centro de Arte Reina Sofía. Spain (2020)
DocMontevideo. Uruguay (2020)
MUTA Festival de Reapropiación Audiovisual. Peru (2020)
CCC Centro de Cine y Creación, Santiago de Chile. Chile (2020)
FILMAR en América Latina Film Festival. Switzerland (2020)
Nordic Institute of Latin American Studies / IV Ciclo de Cine Argentino. Sweden (2020)
Filmoteca de Catalunya en Barcelona. Spain (2020)
Nan Goldin Selects: Playback & Silence Is a Falling Body | Metrograph Cinema, NYC. U.S. (2021)
Festival Pachamama, Cinema de Fronteira. Brazil (2021)
Sol de Maio: Ciclo De Cinema Argentino | Cinema Trinidade, Porto. Portugal (2021)
Le Chien qui Aboie · Diffusion du Cinéma d'Amérique Latine. France (2021)
FICVIÑA, Viña del Mar International Film Festival. Chile (2021)
VISIBLE EVIDENCE | Decolonial archives, dissident bodies and emerging communities. Germany (2021)
Cineteca Nacional. Mexico (2022)
Queer Film Festival Utrecht. Netherlands (2022)
Llamale H Festival Int'l de Cine sobre Diversidad Sexual y de Género. Uruguay (2022)
Artistic Differences by UnionDocs. Spain + United States (2023)
DIRECTOR
Agustina Comedi
SCREENWRITER
Agustina Comedi
PRODUCER
Juan Maristany
DIRECTOR OF PHOTOGRAPHY
Agustina Comedi
CAMERA
Agustina Comedi
Benjamín Ellenberger
Ezequiel Salinas
EDITING
Valeria Racioppi
POST PRODUCTION
Guido Deniro
ART DESIGN
Agustín Ceretti
FESTIVALS & SALES
María Vera (Kino Rebelde)
FESTIVALS & SCREENINGS
El Calefón